"Everybody's Talking" Video
In February 2020 Bill Toms and Hard Rain began the preliminary production process of recording a new CD. Then the pandemic, and things changed. This meant that 7-9 musicians could not cram into a studio at one time, sing, blow horns etc. So we started to understand that this was a new process and we could embrace it if we chose. We did. We were able to build like a quilt. Taking band member parts from their home studios. Will Kimbrough flying in his parts from Nashville. And even Simone Masina recording a bass part from his studio in Bologna Italy. 
All of it came and was put together by the legendary Rick Witkowski.
The new Record is called "Keep Movin' On" and now released on Terraplane Records.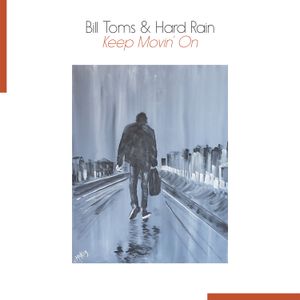 Click HERE to buy!
Italy Tour 2022 is on this October . Please check back for details.